Catalog and Student Handbook 2010-2011
[Archived Catalog]
Catalog and Student Handbook 2010-2011
---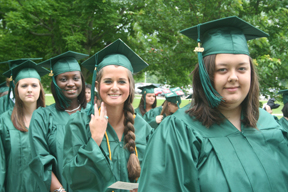 Columbia State is a two-year college, serving a nine-county area in southern Middle Tennessee with locations in Columbia, Franklin, Lawrenceburg, Lewisburg and Clifton. As Tennessee's first community college, Columbia State is committed to increasing access and enhancing diversity at all five campuses. Columbia State is a member of the Tennessee Board of Regents, the sixth largest higher education system in the nation.

The College does not discriminate on the basis of race, color, gender, sexual orientation/gender identity, religion, ethnic or national origin, sex, age, disability status, or status as a covered veteran in educational and employment opportunities, and is committed to the education of a non-racially identifiable student body.
Individuals needing this material in an alternative format should contact the associate vice president for student services. 
---
The Columbia State Community College Catalog and Student Handbook is published by the Academic and Student Programs and Services office, in conjunction with Student Services and Marketing and Public Relations.
COLUMBIA STATE COMMUNITY COLLEGE
1665 Hampshire Pike, Columbia TN 38401 | (931) 540-2722 | www.columbiastate.edu
Volume XXXIV
CoSCC AS-01-06-10
---
Back to Top
|

Print-Friendly Page